Whole grains = love.  Yes, I'm in love with whole grains.  I can't get enough of something that is tasty, filling and provides me with sustained energy throughout the day.  I especially love them when I'm running out the door like a mad woman.  You think I would eventually learn not to press the snooze button 10 times every morning, but I don't.   It's a usual morning of me franticly searching for my books, holding my puppy back from jumping on the counter to try and steal my toast,  finding my car keys, and repeating "Coba stay, Coba staaaay" as I sneak through the smallest sliver of my doorway so little Coba doesn't escape.
Days fly by and I'm thankful that by the time lunch arrives, I'm not a ravenous monster heading to the lunch table about to eat anything in sight.  My simple breakfasts, always including whole grains and usually a piece of fruit, keep my sane, energized and ready to tackle the day.  Well that, and I'm pretty sure the caffeine helps too.  Ok, the caffeine helps a lot.
Recently, I was given some samples of #wholegrains (pick up on that twitter love?) from a newly launched non-profit organization, Healthy Grains Institute.  It's a great organization helping to spread the word on the benefits of incorporating healthy grains into your diet.  And, I am definitely all for that, so I am joining them to help spread the word about how tasty and how important whole grains are to healthy and happy bodies.  And, with the new year, it's the perfect time to revamp those whole grain recipes!
You can keep it local too by keeping an eye out for grains grown in BC.  True Grain Breads in Cowichan Bay and Summerland BC support local farmers by buying thier organic wheat varities and milling them right in the store!   Fieldstone Granary in Armstrong BC, grows a variety of  organic grains that can be bought in bulk or in small trial sizes, which I love because then I can try something new and not be left with a bagful if I happen to not like it.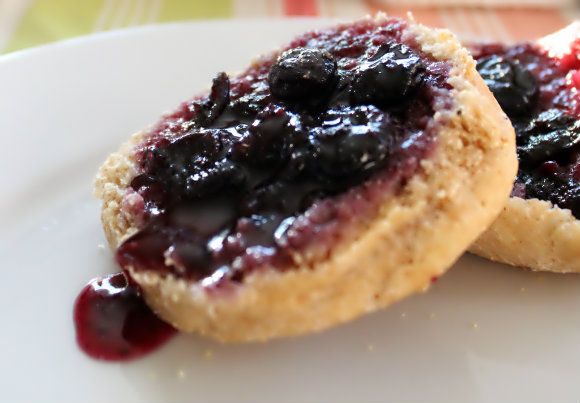 So, I think we've established that I'm all for quick breakfasts, but that doesn't mean I want to hit up your typical coffee shop or drive through where the lack of whole grain options is virtually not present.  This recipe is perfect for those busy mornings and, of course, for all us who just can't seem to break the snooze button habit.  These muffins freeze beautifully and are slightly modified from one of my favourite food blogs, Foodess.  Also, as a little sidenote, these english muffins make the perfect base for a generous slathering of natural peanut butter and your favourite homemade jam.
Stone ground whole wheat english muffins
Author:
Slightly modified from Jennifer Hill
Ingredients
1½ cups milk
¼ cup cold butter, cubed
1 egg
¼ cup plain yogurt
2 cups stone ground whole wheat flour
2 cups all purpose flour
1 TBSP granulated sugar
2¼ tsp instant or rapid rise yeast
1½ tsp salt
Wholegrain cornmeal, for dusting skillet (like Bob's Redmill brand)
Directions
Melt butter in a glass measuring cup, about 45 second -1 minute. Set aside and let it finish melting, and let it cool. Once cool add milk, egg, yogurt, and mix well to combine.
In the bowl of a standing mixer, add the flour, sugar, salt, yeast. Mix. Slowly add the wet ingredients to the dry, mixing on slow for about 1 minute until throughouly combined. The dough will be very, very sticky. Set the dough aside, cover with a tea towel and let rise somewhere warm for about 1.5-2 hours (until about double in size)
Generously flour a work surface and dump the dough out. Pat into ½ inch circle and with a biscuit cutter or an upside down glass, cut to make rounds. Be careful when lifting the dough off the counter because it will stretch easily! Gather up the scraps and repeat until there's none left.
Set aside, cover with a tea towel and set somewhere warm to rise for about 45 minutes – 1 hour (until almost double in size).
Preheat oven to 400F. Generously throw some cornmeal on a dry skillet over medium heat. Place english muffins about 1 inch apart and cook about 3-4 minutes until golden. Flip and cook another 3-4 minutes until golden. Transfer to a baking sheet as they're done. Once they are all done, put in the oven for about 7-10 minutes. You'll know they're done when they sound hollow when you tap their tops.