So, I really like prunes.  I can just grab a handful out of the bag and I'm a happy camper to munch away on them.  I know, I know…it's a definite stereotypical dietitian thing, bring on the jokes. But, I bet, I can make you like them too.
I've been hearing a lot about dates as sugar substitutes lately – date sugar, date paste, date syrup.  And, I wanted to try it, but I was too lazy to run off to the store for one ingredient so I decided to rummage through my cupboards to see what kind of dried fruit I could use as a sugar substitute and low and behold, prunes made their appearance!  Prunes are dried plums which happen to be a great source of fiber and help to keep things moving along…if you know what I mean.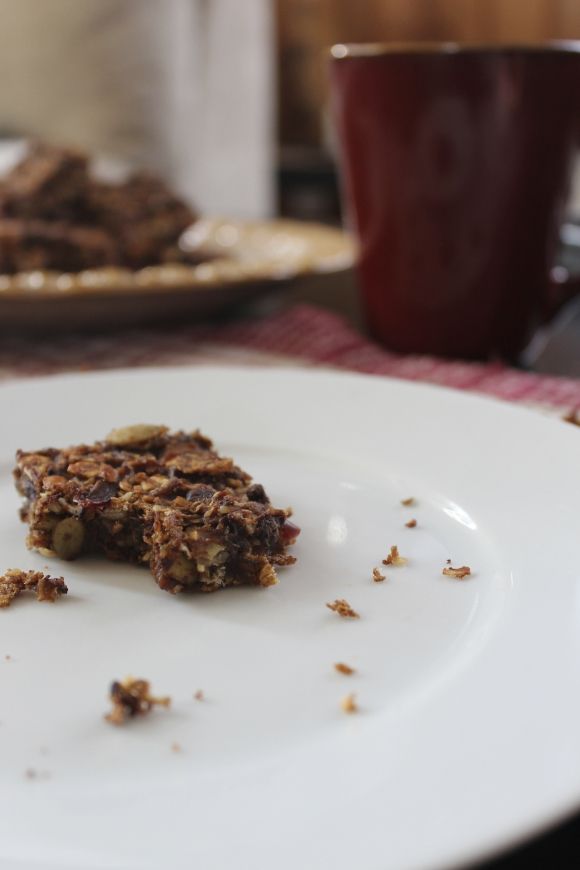 As mentioned in previous posts, here and here, I was sent some #wholegrains by Healthy Grains Institute.  It's a great resource to guide you to make whole grain choices that are right for you.   They are a non-profit organization that brings all the facts about whole grains to the forefront and does all of the evidence based research on your behalf so you, the consumer, can have the latest and most up-to-date information on whole grains.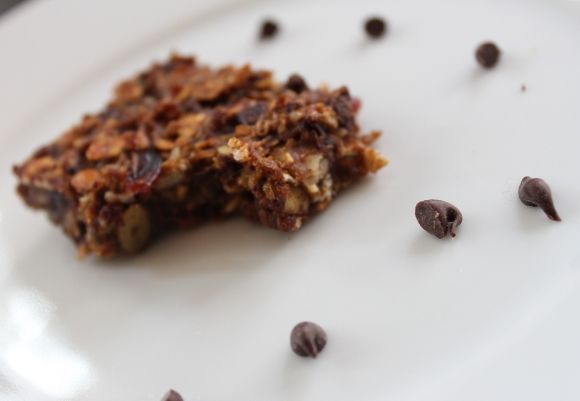 This last post highlights Kamut, an ancient grain that has retained the same nutrient profile for centuries, hence the name.  It's a great whole food choice that seems to hideout in natural food stores or, sometimes, the bulk food section of your larger grocery store.   Kamut is a great food for active individuals because it's high in protein and loaded with energizing B vitamins.  Kamut provides 6 g of protein/ half cup.  Top it off with some stir fried tofu/chicken and broccoli and you've got yourself a quick protein packed, fueling meal.  Kamut is also unusually high in selenium which is a powerful antioxidant which roams around our body waiting for oxidants, otherwise known as the bad guys.   And, then… ZAP!  See ya later oxidants.
This recipe is easily adaptable to whatever your cupboards are filled with.  Feel free to play around and substitute ingredients like the pumpkin seeds, dried cranberries, chocolate, or hemp hearts with whatever you have on hand.
Kamut dark chocolate energy bar
Ingredients
⅔ cup prunes
1½ cups water
¾ cup coconut
¾ cup kamut flour or gluten free flour
1 cup gluten free large flake oats
½ cup dried cranberries
½ cup gluten free dark chocolate, cut into slivers (or chocolate chips)
½ cup pumpkin seeds, toasted
¼ cup hemp hearts
1 banana, mashed
3 TBP maple syrup
Directions
Preheat oven to 350. Grease a jelly roll pan (or cookie pan).
Put water and prunes in pot, over med-high heat. Bring to a boil. Take off and set aside for 10 minutes.
Put the coconut in a dry pan over medium heat. Stir occasionally until golden brown, about 3 minutes. Set aside.
Put the coconut, kamut or gluten free flour, gluten free oats, cranberries, chocolate, pumpkin seeds, hemp hearts in bowl. Stir. Stir in the mashed banana and maple syrup.
Add the prunes and water to a food processor or bullet. Puree until smooth. This should make about ¾ cup prune paste. Add to the wet/dry mixture.
Pour onto the pan and press down to pack. It should be about ¾inch thick. Bake for 25-30 minutes. Take out and cut into 20 squares. Let cool completely before removing.